One of the things that I pride myself in is the fact that I am not trying to be like anybody else. It is something we should all pride ourselves in simply because we are unique and we've been created for a unique purpose. When I started talking about finance, people asked me why I wasn't a financial advisor. It was because I knew that in being a financial advisor, I would never see people who look like me working there. To look like me means to be a woman. It means being a black person. My life's mission is to serve many communities, not just one and especially not just the ones who have been at the top for far too long. In being a Finance Coach, I am always growing and I am always learning. I do not need to be the smartest person in the room, I have never wanted to be.
Now, I want to talk a little bit about fashion. Before I started talking about finance, I had another love. That love was modelling and that love was fashion. When I first started blogging, my three F's were fashion finance and feminism. Somewhere along the way, I fell out of love with fashion. Maybe it had something to do with what I was going through personally but I didn't enjoy being seen so taking a photo was the last thing on my mind. Even in my most sombre moments, I've always wanted to help people better their finances. My mission will always be bigger than me and I think that's the thing that keeps me going.
Recently, I've wanted to push myself to new heights. This has meant investing in my growth in many areas of my life. I've been investing in my professional life, I've been investing in my business and now I'm ready to begin investing back into my fashion. There is a new confidence that has swept over me in turning 30 that I am so grateful for. My love of fashion is being revived. A few months back I began to tell myself that I felt silly taking pictures because of my age. But fashion has no age limit and neither does modelling in my opinion. So I'm going to keep going. I'm gonna keep putting out fashion pictures and I'm going to keep talking about finance. There is no one doing what I'm doing in the way I'm doing it and I couldn't be prouder. I hope in your life and your search you will combine your passions without doubting them. Thank you so much for reading my blog post.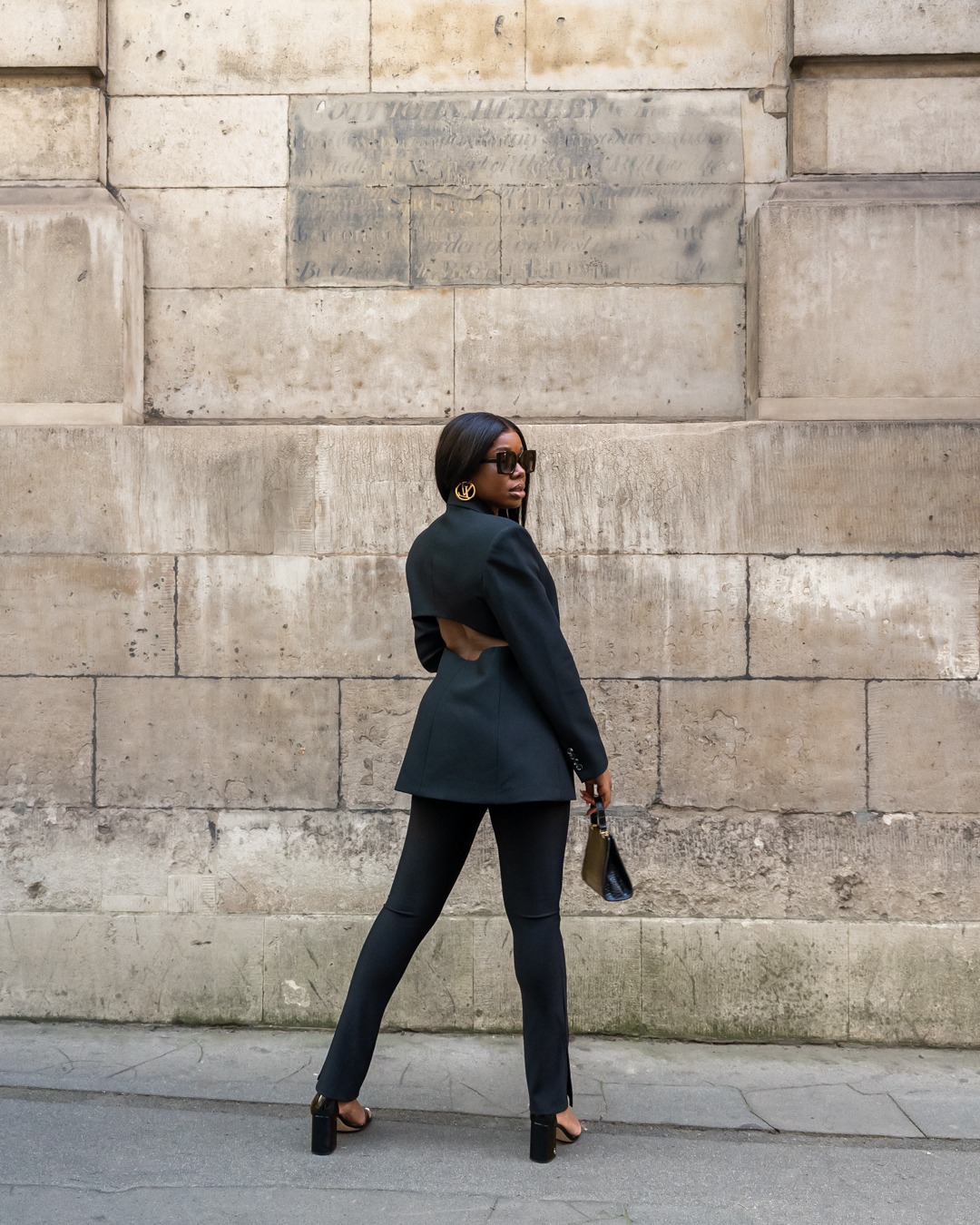 P.S. My favourite purchase of the year is this Mango Cutty Structured Blazer in black. I got a size L as I'm quite tall. I love it! https://bit.ly/3v9IX4O